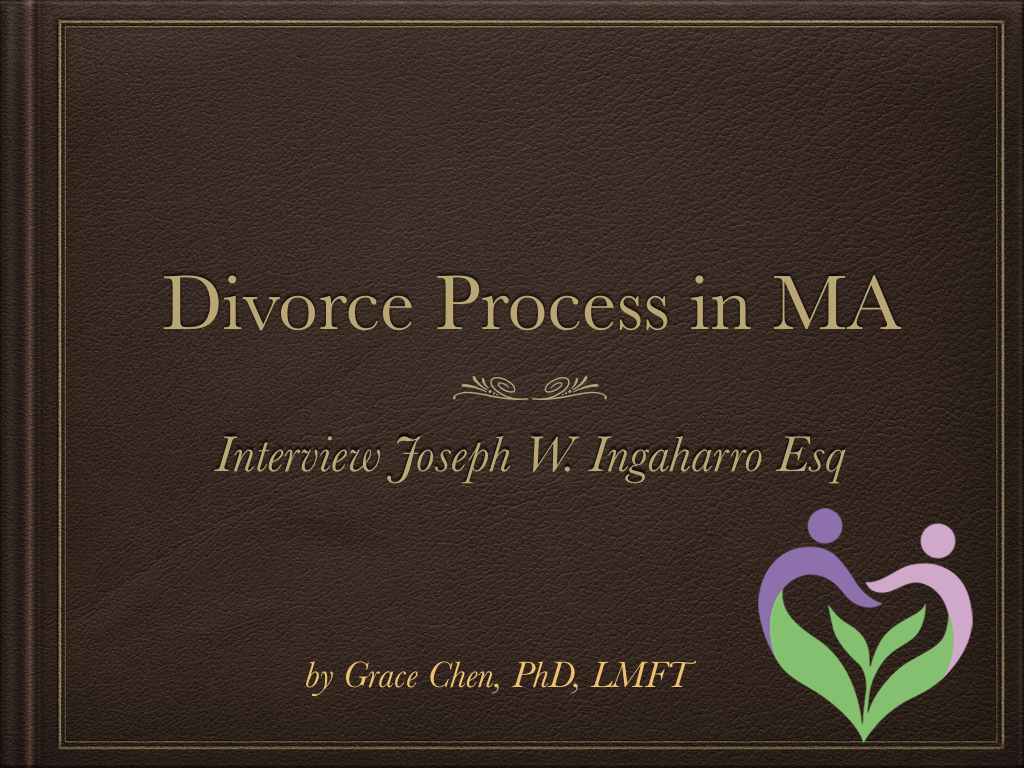 As a couple's therapist, I would never tell anyone to get a divorce. I do believe that you can fall "out" of love and can fall "in" love again. Love is an emotion and you can find that emotion again.
An intimate relationship is more than just emotions. Staying in the relationship is a choice. I always believe this: "even when I don't feel the love towards you, I can still choose to love you." For me, that is the true definition of love.
However, at times, a true definition of love is to let go the marriage. Also, at times, it is hard to choose to stay in the marriage if the other person has chosen to leave. I have always said this to the couple who walked into my office: "It takes two to have a relationship/marriage but only takes one to break it off."
When you are facing the decision of divorce, it is important to know the legal process. Why? By knowing the "practical" part of the divorce, which is the legal process, we can prepare ourselves to make unknown becomes something we can prepare for. Divorce is a hard process to go through. If you can prepare yourself for the unknown factors as much as you can, you can make this process easier for yourself.
In these two videos, I interviewed Attorney Joseph W. Ingaharro Esq about the divorce process in the state of Massachusetts. I hope you find the information helpful to you, if you are in the process of contemplating divorce.
Also, check out these three articles for further references.
The cost of marital counseling vs. divorce (I)
The cost of marital counseling vs divorce (II)
The cost of marital counseling vs divorce (III)
Divorce Process in Massachusetts (Part I)
Divorce Process in Massachusetts (Part II)