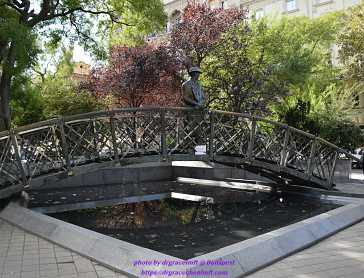 The two important news this week are: 1) the anticipated announcement of phase two re-opening plan in MA; and 2) George Floyd news and the Black Lives Matters movement all over the country.
Clinically, more and more clients are talking about whether they should have a strategy to relax their quarantine rules gradually. Most of my clients, my friends, and I don't have any plans. Most people plan to wait and see how the business opened and public responses before making any plan.
The uncertainty is stressful for me, but I am also grateful that I can have time to assess the situation before making up my mind. When the stay-at-home order started 12 weeks ago, it was chaotic, and I had to make a plan without any information. So, I am grateful to have time to wait for more details before I can plan the next step. The more information I have, the better plan I can come up with. So, I am grateful.
I have been pretty quiet with the Black Lives Matters movement. I am watching the action going on, and my social media is full of anguish voices. I am so happy to see the progress in the US society in the past eight years since the Trayvon Martin case in 2012.
In the meantime, I feel hopeless about discrimination issues. I have been quiet about the recent event because I had given up speaking out only when the news like this happened. Racial and cultural awareness is a daily thing. Minorities watch their behaviors daily in order to survive. Why does this society only pay attention to this issue when a person died? Why do we only respond to the discrimination issues when a person dies? It's only when one black male dies; suddenly, the whole society realizes there are black and brown people live in this country! The George Floyd news happened every few years, but the minorities live in the discrimination and racial profiling every single day!
I truly believe this: only when you pay attention to your inner dialogue of the racial comments unconsciously going on, you can start to change your attitude about the racism issues. Don't just talk the idea of acceptance or compassion. Pay attention to your inner voices that do not communicate acceptance or compassion.
"Until you make the unconscious conscious, it will direct your life, and you will call it fate." ~ Carl Jung
As much as I am frustrated and angry at the current situation, I am grateful for many friends who carry me through this pandemic. They check on me, buy groceries for me, and always curious and concern about my experiences. I want to put this disclaimer out there as the social media often create an "either….or" feelings for the readers.
This is the 12th week of the journal and possibly will be the last journal entry of my COVID-19 pandemic journal series. I might update here and there if there is any huge outbreak in the future but will no longer be a weekly journal. Thank you for reading through this series. I hope your quarantine experience was a healthy and safe one.